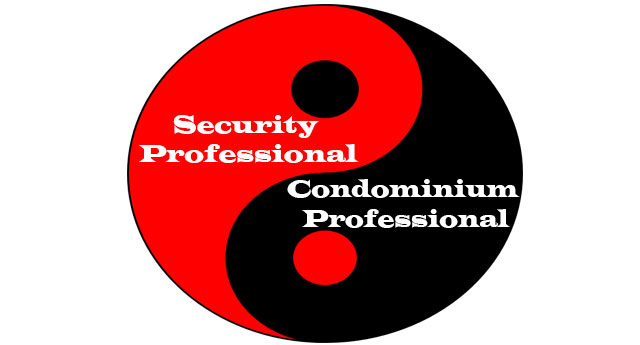 Posted By Scott
|
Jul 15, 2016
Condominium Security Assessment, Make sure that you have both sides of the story...
Recently, 3D Security Services has been commissioned to undertake the assessment of security systems of many condominiums within Ottawa. When completing these assessments, we are reviewing and evaluating the PSS (Physical Security System) in order to identify vulnerabilities, as well as providing recommendations to make the system more effective.
As part of the review process, we examine and test various aspects of the PSS; some of them being the CCTV (Close Circuit TV) system, access control, CPTED (criminal prevention through environmental design) controls, security personal, and lighting.
What has made 3D Security Services so successful in providing condominium security reports is the accreditation and experience that allows us to provide expert advice both as an industry expert in Physical Security as well as accreditation as a Condominium Manager.
Our accreditation as a Condominium Manager comes from ACMO (Association of Condominium Managers of Ontario) who endorse and manage the RCM (Registered Condominium Manager) designation. In order to achieve this designation, the manager must successfully pass four courses (Building Operations, Condominium Law, Accounting, and Management) before successfully completing a final exam (incorporating all four courses) with a mark of 85% or higher. Additionally, RCM's must maintain their designation by achieving education points every year, thereby ensuring that they keep abreast of the most recent developments in the industry.
This designation ensures that, while undertaking the condominium security assessment, 3D Security Services is also cognizant of how a condominium works and will not make recommendations that would put the Condominium Board in violation of the condominium act. This becomes especially important when the recommendations could constitute a substantial change to the common element or may affect the Reserve Fund.
Our Security Expertise comes from ASIS in the form of the Physical Security Professional (PSP) designation. In order to be awarded the PSP designation, a security professional must complete an application showing that he/she has the relative experience (7 years of security) in order to qualify to write the exam. If the application is approved, the professional must write an exhaustive exam that tests their knowledge on Access Controls, Surveillance and Cameras, lighting, project management, integration of PSS (Physical Security Systems), access control, intruder detection systems, etc. - to name a few. A passing mark of 85% must be achieved in order to be awarded the PSP designation. Similar to the RCM designation, education points must be obtained annually in order to maintain the designation.
While there may be a condominium manager that has some experience in security, or a security person that lives in a condominium...To our knowledge, 3D Security Services is the only company that has a person that holds valid professional designations (as well as the CSPM - Certified Security Project Manager - designation) in both industries.
When the Security of your residents and owners are important to you - make sure you commission a proven professional company that has the knowledge, education and experience to best protect the owners and their investment.