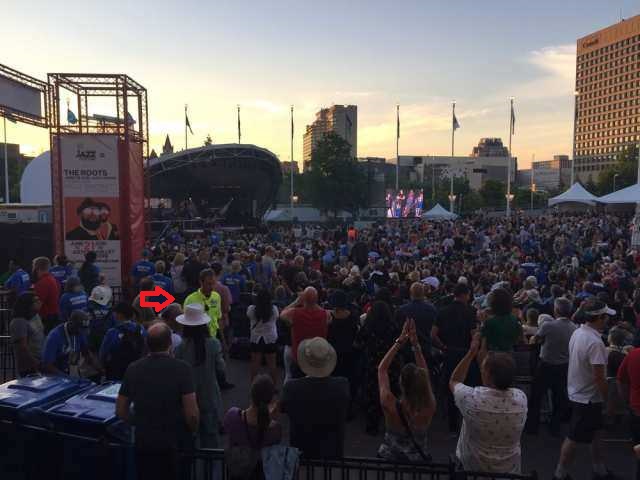 Posted By Scott
|
Mar 16, 2022
Event Security - The 7 P's
One of our core beliefs is that, when it comes to security, one size does not fit all. Too often, guards who receive their security license are thrust into unfamiliar situations and left to flounder. Unfortunately, this reflects negatively on the security guard and the security company, as well as the security industry as a whole. Untrained guards are too often used as naysayers as a reason to not trust, hire, or rely on private security.
With proper planning and training, professional security companies can avoid these situations and set up their Event Security Guards (and the company and industry) for success.
Paraphrased, the 7 P's is a military adage that says: Prior Proper Planning Prevents Pretty Poor Performance (we have cleaned up some of the language).
Applied to event security, it recommends that the security provider take the time to prepare for an event, rather than just show up with guards and try to plan on the fly. One of the most important components of this is to meet with the client (ahead of the event) and get an understanding of the security expectations of the event. At the time of writing, this is of particular importance when it comes to establishing extraordinary security measures, such as COVID protocols. Additional information that a prior meeting will establish can include many things such as a guest list, emergency procedures, location of safety and security equipment, communication protocols, any known threats, etc. Ideally, this meeting takes place days or even weeks before the event. For larger events, you will expect to have City officials. Bylaw Officers, Paramedics, Police, and other municipal departments attend the meeting in order to ensure the smooth operation of the event. This prior meeting is similar to table-top exercises where the attendees discuss how the various agencies will interact in the event of an incident or crisis. For smaller events, the client will usually rely on the security provider to be their subject matter expert and provide guidance on making their events as safe as possible. In some cases, the security provider will also be responsible for providing First Aid services to the event.
However, that is not where the preparation stops!
Once the client's expectations are understood, it is the responsibility of the team leader or security manager to ensure that everyone in the security team is on the same page and understands their responsibilities.
At 3D Security and Response Services, this is accomplished in a 2-step process.
The first step is to ensure that the guards are trained in event security. Our online course pulls together security best practices, situational awareness, and emergency management concepts, to give event staff an overview of what to expect when assigned as a security guard to an event. This course is necessary in order to be assigned to our event security team.
The next, very important, pre-event preparation is the briefing. As mentioned before, tragedy can occasionally occur when proper training or planning is not in place. If a security guard shows up for his/her shift with no idea of the client's expectations or what his/her position on the team is…. They will be playing catch-up the entire shift. For events, a pre-event briefing may include: known issues or threats, location of first aid kit/AED, communication test, emergency routes and procedures, staging and meeting area in case of evacuation, and many other important issues. Even something as simple as making sure the Security Guard knows the civic address of the location (in case they need to call 9-1-1 or other ERT) can shave critical minutes off the response time.
As is true in almost all cases: One size does not fit all. A professional security company must put in the time and the training to make sure that they have the skills and abilities to protect the event and the patrons within. Unfortunately, current events are full of tragedies where proper planning did not take place and resulted in injury or deaths. Avoid this by remembering the 7 P'S.
For more information on our professional event security click here