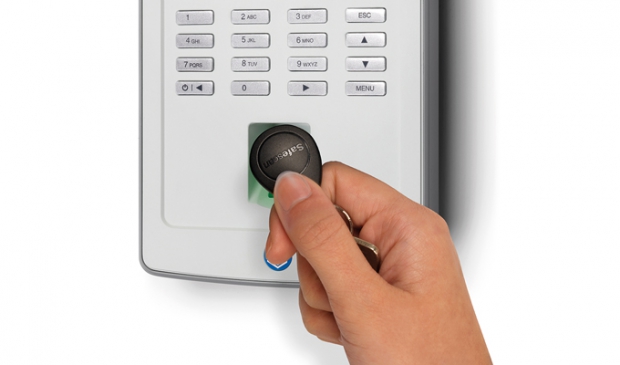 Posted By Scott
|
Feb 11, 2017
Condominium Fob Audits
As mentioned previously, Condominium Security usually relays on 2 aspects: Video Surveillance and Access Control. Condominiums are using Fobs and/or remote controls (collectively known as access control devices) to control entry to the building for several reasons:
They are more secure as they provide information on who accessed the common element with a date/time stamp. In the event of a security incident, this information may be very important.
They are versatile – if a common key is lost, the Board of Directors is put in a position where they need to decide if a re-keying of the entire building is required. A lost fob may be deactivated with no changes to the building systems.
Fob systems allow for common element areas to be scheduled. In the event that the Board of Directors wishes to restrict time on a fitness area or function room, this is easily accomplished and amended with the fob system.
For those Condominiums using keys, there is an interesting article on key control in the Toronto Sun from February 9th, 2017. A link is below.
For those that are using Fobs, there are some general guidelines that Condominiums may wish to follow in order to best realize the security benefits. One of the more efficient vehicles for ensuring that the fob systems are used properly is to ensure that the database is kept current.
This is accomplished by a FOB Audit.
What a fob audit does is ensure that the all the fobs in the database are registered to valid residents and owners within the condominium. During our security audits, we often see databases that have not been cleaned in years. Sometimes there are past owners in the system that moved out of the condominium years prior. In addition to taking up memory in the system, these old remote controls (garage) or fobs could be security vulnerability if they are found and used years later.
When a Fob Audit takes place, each owner (or resident) of the condominium must register ALL the fobs/ remote controls that they have in their possession. This includes all control devices that are provided to family and hired help, such as cleaning personnel or dog-walkers. Once all the access control devices have been registered as current, the database is then purged of all the old, and supposedly lost, access control devices. In this manner, the condominium manager can rest assured that only authorized residents may access the building.
The following are some Frequently Asked Questions (FAQ) in regards to Access Control:
Q: How often should a condominium conduct an audit?
A: 3D Security Services feels that an audit should be conducted annually. Usually a time-saving measure could be to schedule with the Annual General Meeting mail out.
Q: Who should conduct an audit?
A: Usually the contractor who installed/maintains your directory board has the ability to conduct an audit. There may be some inherited risk by inexperienced in-house personnel completing the audit in-house. If this is the first audit that has been conducted in many years, we would recommend that Board of Directors consider the advantage of having a fresh pair of eyes conduct the audit. A company like 3D Security Services is happy to provide a proposal, and are experts in security software systems and condominium databases.
Q: What else can be done to ensure that the access control database is kept current?
A: A trigger should be put in place that reminds property managers and/or superintendents to update or modify the database any time there is movement within the condominium. Most condominiums use a form to book elevators for move-out / move-ins. A section on this form can be dedicated to identifying both incoming and out-going access control devices.
Putting proper procedures and controls into your access control system is one of the most important steps that a condominium can take to protect the facility and those that dwell inside. If you have any questions on Access Control or other Condominium Security issues, feel free to contact us through the information below:
Toronto (647) 404-5015
Ottawa (613) 462-4086
E-mail [email protected]